AGRA DAY TOUR

Agra is the city of Taj Mahal, which makes it the most popular city of India. In the famous epic Mahabharat, Agra was referred as the forest of Agraban, and the epic dates the foundation of the city to 1475 during the reign of Rājā Badal Singh. However a Persian poet named Mas'ūd Sa'd Salmān mentions about Agra in the 11th century.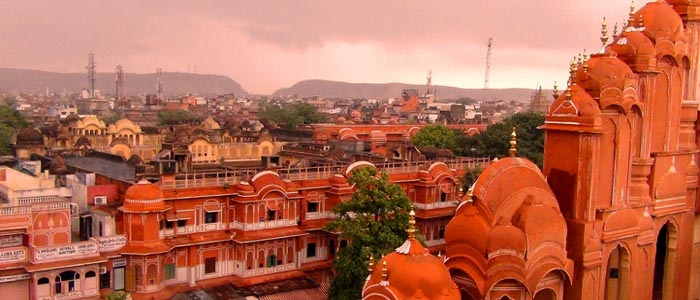 JAIPUR DAY TOUR

One of the most magnificent marvels or Jaipur is the City Palace Complex which has a rare combination of the finest blends of Rajasthani and Mughal architecture. HAWA MAHAL - built in 1799, by Maharaja Sawai Pratap Singh, is the most recognizable monument of Jaipur, and Jaigarh fort, jalmahal and amer like places in Jaipur City.



NEEMRANA DAY TOUR

Neemrana Fort-Palace became the third capital of the descendants of Prithviraj Chauhan III, who had fled Delhi in 1192 after he was vanquished in battle by Muhammad Ghori. Neemrana's rulers, proud of lineage, continued to assert themselves, even under the British, as their kingdom suffered.


CHANDIGARH DAY TOUR

Chandigarh, also known as The City Beautiful, is a city and a union territory in the northern part of India that serves as the capital of the states of Punjab and Haryana. Chandigarh derives its name from the temple of "Chandi Mandir" located in the vicinity of the site selected for the city. The deity 'Chandi', the goddess of power and a fort of 'garh' laying beyond the temple gave the city its name "Chandigarh-The City Beautiful". In chandigarh for enjoy you can visit Sukhna Lake, Rose Garden etc.


VILLAGES OF HARYANA DAY TOUR

Haryana is proud of a rich cultural heritage that goes way back to the Vedic times. The state is rich in folklore. The people of Haryana have their own traditions. The age old customs of meditation, Yoga and chanting of Vedic Mantras, are still observed by the masses. Haryana has always been a state of diverse races, cultures and faiths. It is on this soil that they met and fused into something truly India. The people of Haryana have preserved their old religious and social traditions. They celebrate festivals with great enthusiasm and traditional fervor. Their culture and popular art are Saangs, dramas, ballads and songs in which they take great delight.